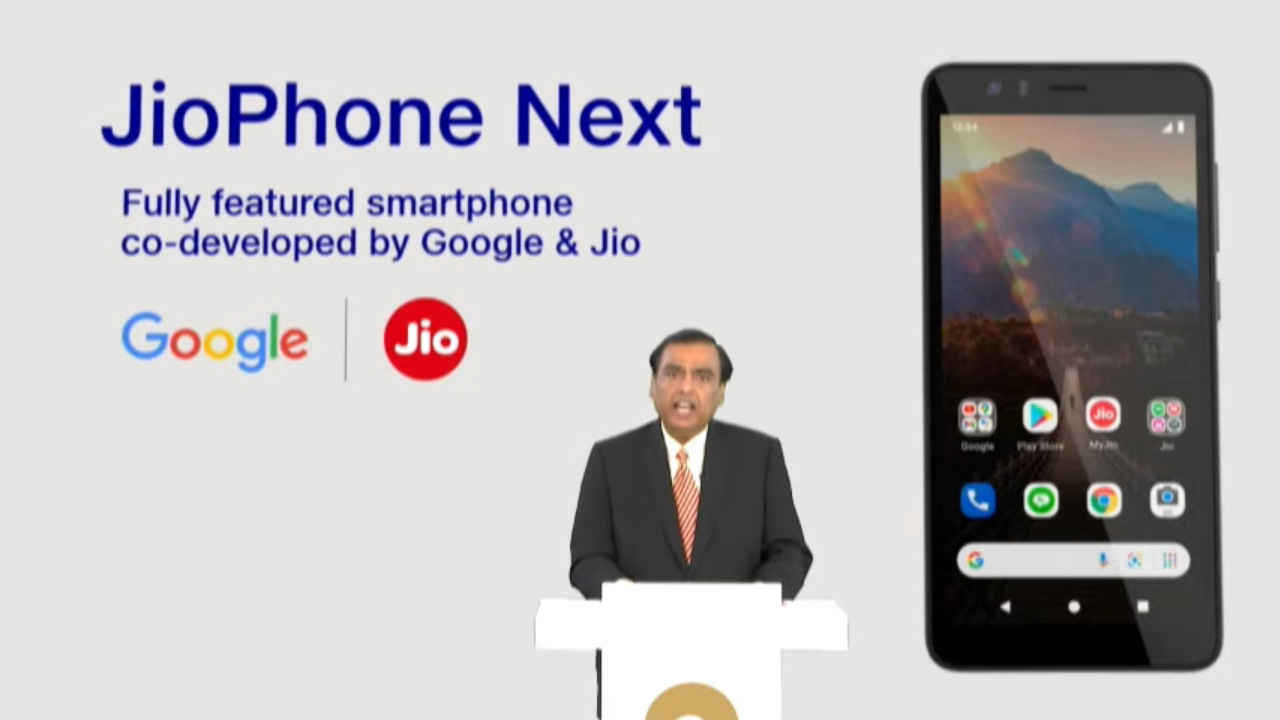 At Reliance's 44th Annual General Meeting, Mukesh Ambani, the chairman of Reliance Industries Ltd, announced JioPhone Next – an optimized and affordable Android phone jointly developed by Jio and Google. JioPhone Next will target consumers who are stuck on 2G and will use 4G for the first time.
JioPhone Next Features
JioPhone Next Specs weren't revealed at the conference, but Mukesh Ambani and Sundar Pichai, chief executive officer of Alphabet Inc and its subsidiary Google, did talk about some features. JioPhone Next will integrate a voice assistant, support automatic read-aloud of screen text, language translation, smart camera with AR filters, and more.
Google has especially optimized a version of Android OS for the JioPhone Next and the phone will offer support for the latest Android updates. The images of the phone show a slightly dated design with beefy bezels, a single rear camera and a rear-mounted speaker. Perhaps these flaws will be forgivable for the lowly price. The images also reveal that the JioPhone Next is likely to come with Facebook, Google, and Jio apps pre-installed.
"This is a testimony to a global technology giant and national technology champion working together to make truly a breakthrough product that can be first introduced in India and then taken to the rest of the world," said Mukesh Ambani during the launch.
"For Google, the past year has brought renewed purpose and a greater urgency to our mission to organize the world's information and make it universally accessible and useful. At a time when so many aspects of our lives and work are moving online, it is even more important to make technology accessible and helpful for everyone. This goal is at the heart of our partnership with Reliance Jio. Our mission is to bring affordable access to information for Indians in their own language, to build new products and services for India's unique needs, and empower businesses with technology, " said Sundar Pichai in his launch statement.
Pichai also talked about a new 5G partnership between Google Cloud and Jio. "It will help more than a billion Indians connect to faster and better internet. Support businesses in digital transformation, and help Jio build new services in sectors like health, education and more, laying a foundation for the next phase of India's digitization," he added.
As part of this collaboration, Reliance will also shift its core retail businesses to Google cloud solutions.
Reliance JioPhone Next Price and Availability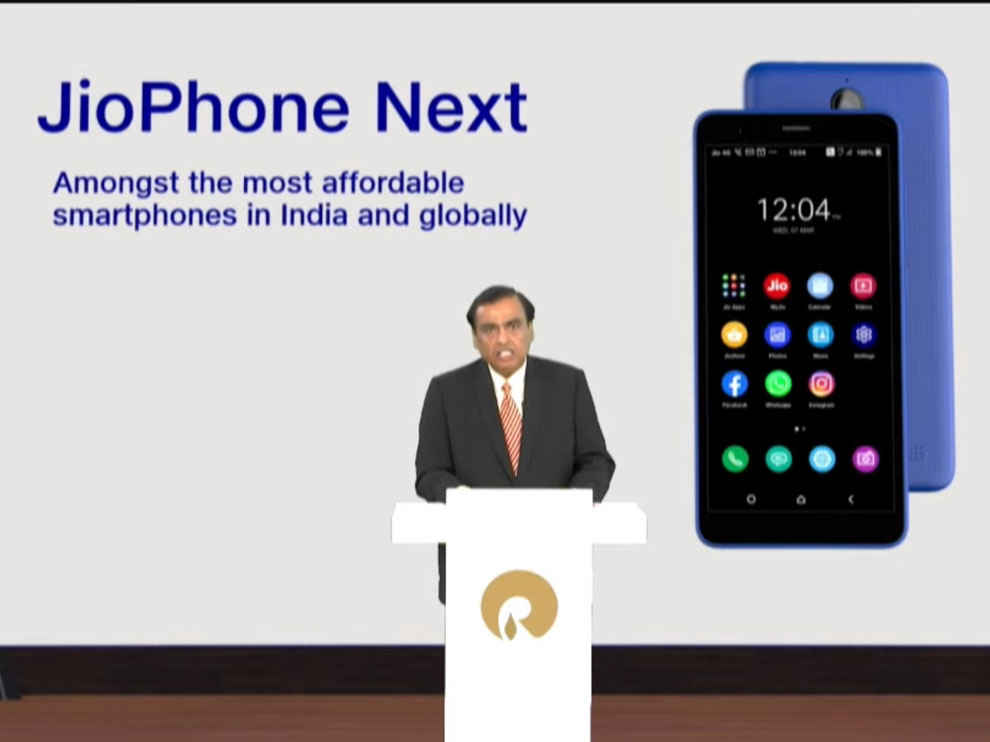 Reliance didn't announce the JioPhone Next price in India but promised that it will be the most affordable phone in the country and globally. The JioPhone Next will be available in India starting from September 10 on the auspicious day of Ganesh Chaturthi.
(This article including the featured image is an unedited and auto-generated story from Syndicated News feed, Ajanta News Staff may not have modified or edited the content body)