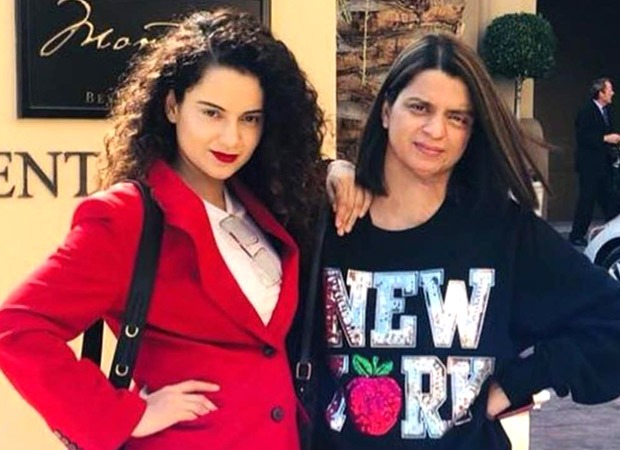 Bollywood's one of the most controversial 'Queen', Kangana Ranaut, has dared again to fight back to the action by Mumbai Police against her and her sister, Rangoli, by moving a petition in the Bombay High Court on Monday, Nov 23, urging to quash the First Information Report (FIR) filed against the siblings by a Casting Director for allegedly spreading communal disharmony through her tweets. The duo were summoned by the Mumbai Police for recording statements on November 23 & November 24. The duo remained absent for the probe at the Mumbai Police station for recording the statement citing their tremendous commitment in their brother's wedding preparation in Himachal Pradesh.
Notably, this was the third time that the 'Bindaas' celebs were summoned by the cops in the matter. Earlier, they were summoned by the police on October 26 & 27 while also on November 9 & 10. It is reported that the siblings remained absent for recording statements on all the dates due to their busy schedule in the wedding preparation of their brother in HP.
The FIR was registered against the siblings after a complaint was filed by the Casting Director, Sahil Ashrafali Sayyed, alleging the formers of spreading communal disharmony among the communities through their tweets. In the complaint filed by Sayyed to the Mumbai Police, Sayyed alleged that Kangana is making attempts to divide Hindu and Muslim artists based on their religion. He cited malicious intention behind the controversial tweets by the Bollywood's 'Queen'.