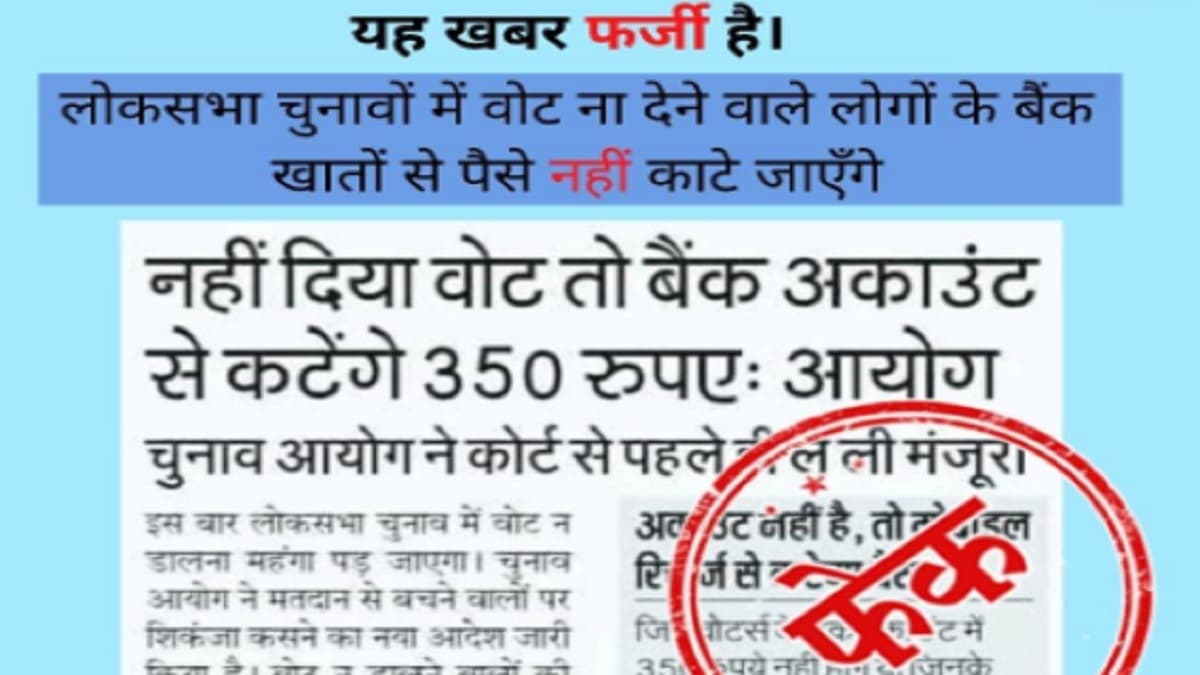 New Delhi, November 23: A fake news article, whose clipping is being shared on social media, claimed that the Election Commission is planning to deduct Rs 350 from the account of voters who do not register their mandate in 2024 Lok Sabha elections. The official media arm of the government of India issued a note to debunk the rumour.
The 'Fact Check' handle of Press Information Bureau (PIB) issued a statement claiming that the article is false, baseless and no such measure is being planned by the EC. Netizens are recommended to exercise caution while reading news on social media and verify the authenticity of the source.
PIB Fact Check Debunks Fake News
एक न्यूज़ आर्टिकल में यह दावा किया जा रहा है कि 2024 लोकसभा चुनाव में जो मतदाता अपने मताधिकार का प्रयोग नहीं करेंगे, चुनाव आयोग द्वारा उनके बैंक खातों से ₹350 काट लिए जाएंगे।#PIBFactCheck: यह दावा फर्जी है। @ECISVEEP द्वारा ऐसा कोई निर्णय नहीं लिया गया है। pic.twitter.com/c6MbGPxROq

— PIB Fact Check (@PIBFactCheck) November 23, 2020
Voting in India, though considered as a national duty, is not penally enforced. The government as well as the EC encourages all voters to register their mandate, but the right to whether they should exercise their right to franchise or opt not to vote remains with the electorate.
Fact check
Claim :
'EC to Deduct Rs 350 From Bank Account of Voters Who Do Not Vote in Lok Sabha Elections 2024'
Conclusion :
Fake News. No Such Move is Being Planned by the Election Commission.
(This is an unedited and auto-generated story from Syndicated News feed, Ajanta News Staff may not have modified or edited the content body)