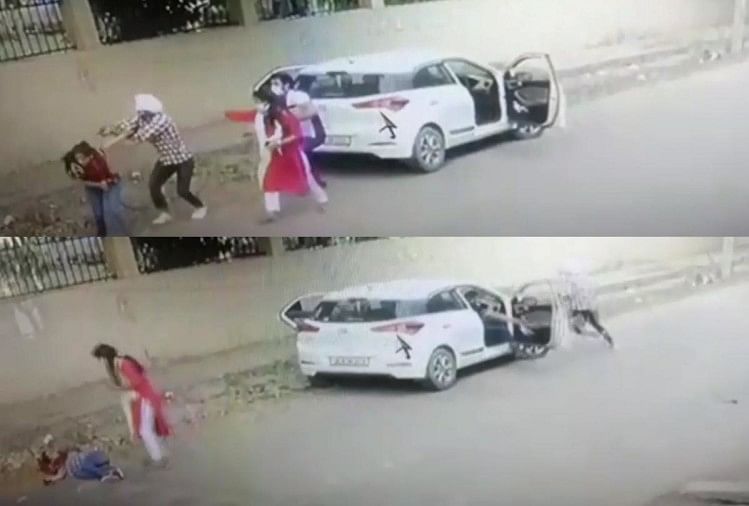 As much as we wish to see the crime rate against women slide down, the news of atrocities against women freshen our conscience and we stay anguished by almost daily incidents of rape and murder of women from across the world. The latest incidents from two different places have jerked our conscience.
Two different women, from two completely different places, were attacked by two different monsters in the garb of human beings. In Ballabgarh, Haryana, on Monday, Oct 26, a man shot a 21-yrs-old woman dead. It is established that the young woman was on her way from an examination and was caught by the man in an attempt to abduct her and ended up shooting her dead instead, according to the accomplice of the accused.
"My daughter went to appear for an examination at the college. The assailant tried to forcibly make her sit in his car but she refused. After a brief scuffle, he shot her. We complained earlier also as these people used to trouble her and now they have killed my daughter." said the helpless father of the victim, quoted media reports.
Nikita, the victim who was a final year B.Com. student, was rushed to the hospital immediately but only to know that she succumbed to her intense injuries and passed away. "Both accused involved in the brutal murder of a girl student in Faridabad last evening have been arrested. The murder weapon has been recovered. An SIT led by ACP Crime Anil Kumar will ensure quick probe and time-bound trial to ensure justice to the family," stated Anil Vij, State Home Minister.
Haryana chief minister ML Khattar has also assured that the culprits will not be spared when found.
In Mumbai, actress Malvi Malhotra, was attacked by a man, for rejecting his proposal. The 'Udaan' actress suffered from severe injuries after she was attacked vigorously by a man, now identified as Kumar Mahipal Singh, and was admitted to Kokilaben Hospital. The man reportedly arrived in his Audi, stabbed the actress thrice and fled the scene.
As per the FIR registered by Malvi, the man had been trying to convince her to get married to him and upon having his proposal rejected by Malvi, he decided to attack her. She was attacked in the night when she was returning home from a coffee shop in Versova. She was initially interrupted by Kumar in attempts to talk to her. When Malvi refused to cooperate with him, he drew out a knife and slashed the actress's  stomach, right wrist and left hand.
"The crime took place under the Versova police's jurisdiction (western suburban Mumbai). A case of attempt to murder and stalking has been filed against him. We have started the process to arrest the accused," said Mumbai Police spokesperson, S Chaitanya.