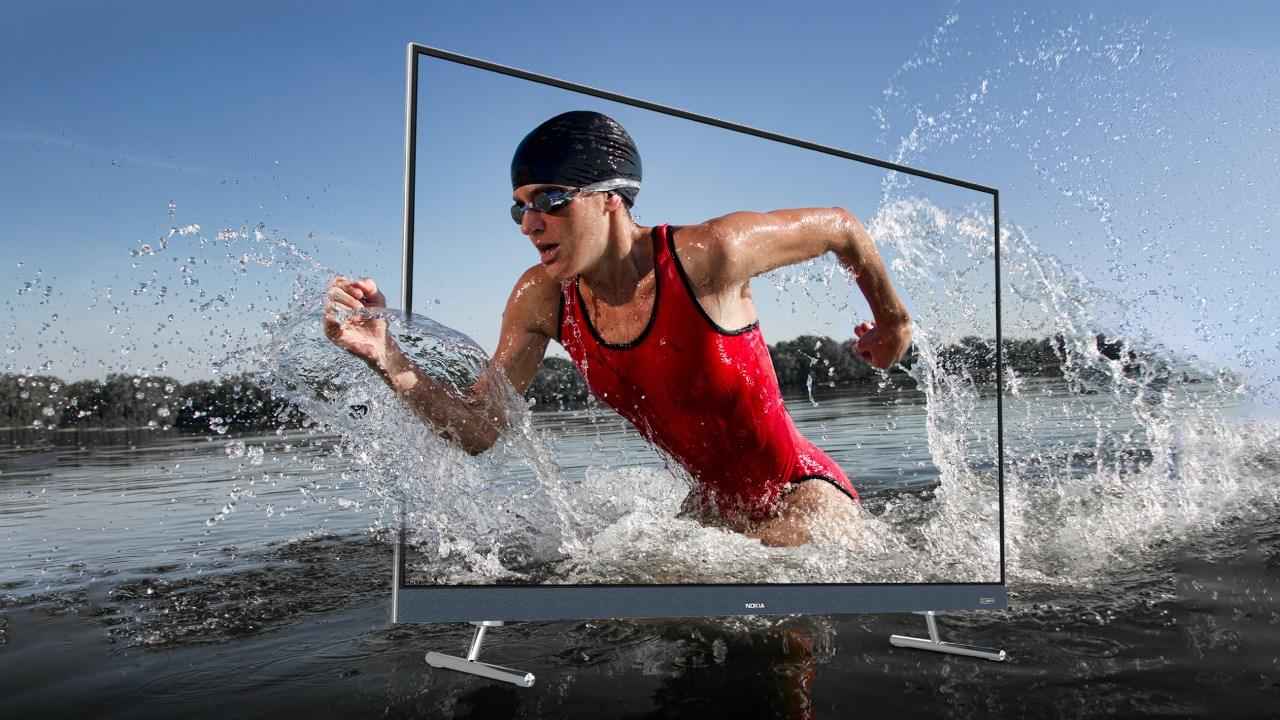 Nokia smart TVs have launched on Flipkart ahead of the Big Billion Days Sale 2020 that's set to start from October 16 in India. The company has introduced as many as six televisions as part of the "Big Billion Days Specials" in different screen sizes ranging from 32-inches going all the way up to the 65-inch 4K UHD variant. These new Nokia TVs are powered by Onkyo, a Japanese audio brand with expertise in home theatre systems and 6D surround sound experience.
Nokia smart TVs price and availability
The new Nokia smart TVs with Onkyo sound are priced starting at Rs 12,999 for the 32-inch HD ready model and Rs 22,999 for the 43-inch Full HD variant. The 4K UHD models are available in four screen sizes starting at Rs 28,999 for the 43-inch model, Rs 33,999 for the 50-inch model, Rs 39,999 for the 55-inch variant and Rs 59,999 for the 65-inch TV.
These new televisions are slated to go on sale from October 15 on Flipkart during the Big Billion Days Sale 2020.
Nokia smart TVs features
Nokia smart TVs are offered in different screen sizes starting with the 32-inch HD (1366 x 768 pixels) model, 43-inch Full HD (1920 x 1080 pixels) model and the 4K UHD range that's offered in 43-inch, 50-inch, 55-inch and 65-inch screen sizes to choose from. All models of the new Nokia smart TVs have a minimal bezel design with the HD and Full HD range having a 3000:1 contrast ratio and the 4K UHD range having a 5000:1 contrast ratio. The 4K UHD range of new Nokia TVs are also HDR10 certified.
These Nokia TVs are tuned by Onkyo sound and come equipped with a soundbar that offers a 6D sound experience with minimal distortion and clear sound profile. The 32-inch and 43-inch TVs are powered by 24W speakers and 15W tweeters while the 50-inch, 55-inch and 65-inch TVs are powered by 30W speakers and 18W tweeters.
All the six new Nokia TVs run on Android 9.0 based Android TV and is powered by a quad-core processor that is paired with 1.5GB RAM and 8GB storage for the 32-inch and 43-inch models and with 2GB RAM and 16GB storage for the 4K UHD range. As for the I/O ports, the Nokia smart TVs feature three HDMI ports and two USB Type-A ports.
The Nokia smart TVs will be available bundled with Spotify offers during Flipkart's Big Billion Days sale.
(This is an unedited and auto-generated story from Syndicated News feed, Ajanta News Staff may not have modified or edited the content body)